"Sir, would you like to buy a rose for your girlfriend?"

This was such an awkward yet super cute scene. Fingers crossed they'll have more sweet scenes together before all of the angst ones come up.
"In the end, all that really matters isn't where you are, it's who you're with."
Rachel's expression when she manage to get her stuffs away from her mum's control….
Tina Shek: Happy birthday to ME! I'm another year older again >.< I wish for good health (: and success in everything
1/1492 »


I Will Be Waiting For You
If-Youwant-Me : Collection of Jap.Kor.Chi, style photos and related posts. Mostly photos that I like to collect and save on my computer and lyrics or quotes that matches my feelings. I also love HK and TVB Disclaimer: Photos do not belong to me, unless it is stated. All reblogs are copyrighted to their owner.

:D Please Follow Me and I will Follow you back


Potential Happyy Follower(s) Online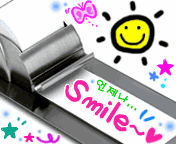 glitter-graphics.com
I'm following: